INTRODUCTION – NAVIGATING OUR SITE : Clicking the Scrolling PHOTOS above, generic viagra online any of the VIDEO Boxes to Your Right or any of the Thumbnail Photos below will open that chosen item allowing you access to that section's full paged layout. As an example, best viagra and click the thumbnail photo to your left to access USAudio's STUDIO RATES Page.
OUR AFFILIATES CAN EARN MAJOR DISCOUNTS, rx FREE STUDIO TIME, FREE MULTIMEDIA PRODUCTIONS OR CASH BY DIRECT DEPOSIT !
Other Florida Recording Studios Are Also Welcome To Join As Affiliates. Becoming an Affiliate not only entitles you to Major Discounts on Studio Time and Multimedia Production Services; you can if you wish,  simply have your Affiliate Rewards (up to $250.00 a pop) received immediately in to your bank account by direct deposit.  Click to join or find out more about how you can receive your free studio time or FREE Professionally Produced Multimedia Productions.
OUR CURRENT SPECIAL BLOCK RATE DISCOUNTS ARE LISTED BELOW
Our Gainesville, Florida EMMY Award Winning Pro-Audio Recording Studio Producers Also Have Several Ongoing Specials 1 on 1 Music Production TUTORING class available for a couple more lucky folks.  To find out more or signup today, call (352) 281-3196.
USAudio's Not Only An Award Winning Pro-audio Music Production Studio,
We're Also Mid and North Central Florida's Most Affordable Full Service Multimedia Production Resource
!
That's Right, Professional Internet Multimedia Productions Are Now Affordable For All!

NOW THERE'S NO NEED TO LOOK OR SOUND LOCAL ANY LONGER!

To view a short example of USAudio's very affordable Internet Multimedia Productions, click our EMMY Award below.  And for best viewing, when the video box appears, simply click the Enlarge To Full Screen icon to view in HD.  Our productions are now affordable for all small businesses.

ATTENTION RECORDING ARTIST
 STUDIO RECORDING RATES & DISCOUNTS
Due to our Producer's popularity, we've recently instituted several new policies we're 100% certain you'll love!  To ensure you receive our Producer's Top-game and individualized production assistance without you having any concerned about watching the clock when your mutual talent's, and creative energies should be strictly focused on your music, we've made a few changes.  We've removed all the clocks from our studio and . . . instead of charging you the customary Professional Studio Production Starter Rate of $60 an hour, Jonathan Smith is now providing his EMMY Award Winning Production Talents as your own personalized professional Producer/Engineer, Right Hand Creative Assistant, Beet Creator, Studio Musician and Creative Arranger (if required) at no extra charge "AND" at the unbelievably low Studio
Block Rates of only $35 an hour !  And if you're not familiar with the going rate for "REAL PRODUCERS" with National and International track records; that alone is is a FANTASTIC Deal!  But there's more!   ALL of The Music with "ALL" Copyrights and Publishing of any creative works are 100% YOURS & YOURS ALONE !  We've now also added complete Full Industry Production Deals in even more economically affordable packages that our Block Rates!  So,… Now you can submit your product directly to Notable Industry Executives (via our professional assistance services) with the full 100% assurances of there being absolutely no need for any third party negotiating. So, there's nothing or any one between you and your Signing with a record label, negotiating a R&D/Recording & Distribution deal or purchase your Solely Owned Creative Intellectual Property!  Your music is YOUR Music PERIOD!  End of Story!  And with USAudio's assistance getting in ASCAP or BMI will be a breeze!  So, it's probably time you make that next big step up from the Local Sounding home recording studio projects, and get with the Pros at USAudio.  We're looking forward to hearing from you.  Give us a call and talk directly with YOUR own personal Emmy Award Winning Producer today! (352) 281-2196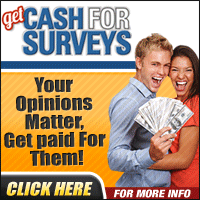 Why is EMMY Award Winning USAudio, Mid Central Florida's Number One Pro-audio Sound Recording Studio and Production Company opening it's Massive Sound Vaults to giving away (with absolutely no obligation to buy, purchase or sign up for anything) FREE Pro-audio SOUND EFFECTS totally free of charge? Not even a need to tell us your name or e-mail.  It's simple. We're doing it to say thank you and show our appreciation to all of you, our loyal customers, and of course to introduce our new visitors to USAudio's Top Quality Sound Effects products that Makes Your Creative Inspirations Become Reality, One Track At.  We are very pleased and proud to announce that we (USAudio & USAudioFX) has, using only the best Steinberg 32Bit technology  (that's twice the audio quality of a CD recording) for over the course of "Fifteen Years" expended our full talents and Pro-audio Sound-FX Department's technological resources to capture for you only the most realistic and stunning Organic Real-world Stereo Sounds and Sound-scapes using some of the best and most exotic high-end pro-microphones available on planet in our creation of this truly first-of-its-kind HD-SETSAA  (High Definition – Studio Enhanced Ultra True Stereo Audio Architecture) [Patent Pending] Master Producers' Hollywood Sound Effects Library (TM).  And we're now inviting you to review and download to your heart's desire all of the FREE sounds from USAudioFX.com's Sampler Vault and after that (For A Limited Time ONLY) purchase individual folders each crammed packed to the brim for only $19.95 or grab the entire Master Producers' Hollywood Sound Effects Library (TM) (that the equivalent of over 26 CDs worth of pristine 32Bit Wav Files) a retail value of over $500.00 for ONLY $89.95.  Please keep in mind, this is a limited time Internet ONLY Deal, NOT OFFERED RE-SOLD IN ANY PRO-AUDIO RETAIL OUTLETS.  We hope you have a ball ! CLICK VIDEO VIEWER: To see how to get your FREE Sound Effects USAudio (through it's sister company, USAudioFX.com) is giving away for a limited time folders filled to the brim with Top Quality Hollywood Sound Effects.  Recorded at 32Bit. (that's twice the quality of CD) these pristinely EQed and mastered, non-synthesized ORGANIC, Real-World Sound-FX have remained the Number One Chose in the world of High Quality Professional Audio Sound-Scaping for as long as most knowledgeable sound engineers can remember. CLICK THE PHOTO to Make Sure You GET PAID by Check The SOUND EXCHANGE Database (Song Performance Log Archive) to see if you are owed or due any Royalty Payments.  And also remember that if your selling your music products on iTunes, Amazon, Spotify, MySpace Music, eMusic, Rhapsody or any of the other many online music download sites by your self, your Label or through TuneCore as Your Own Label; make sure your A.S.C.A.P. and B.M.I. (musician and or publishing) administrative matters are in order. And of course,  Never Forget to take care of filing your music, lyrics, songs and album's cover art COPYRIGHTS with the LOC (Library of Congress' Electronic On-Line Copyright Office Filing Center).  Your Trademarks are handled by the USPTO (U.S. Patent & Trademark Office). Thanks for visiting USAudio's new clean and simplified Internet site. As an up-to-date business, we want to give you the opportunity to stay in touch with our company and our new offers, products and services. Our new organic content management system is now enabling us to always keep you up to date and informed about our New Gainesville, Florida Recording Studios Audio Recording, Mixing and Mastering Production Services and Studio Facilities. Our new design, look and feel is being driven by your input. So please do feel free to contact us and share your ideas of how we may improve our site, your visit and browsing experience. Our Gainesville recording studio's goal is to provide you with our entire spectrum of products and production services while keeping the emphasis of our site on you by providing products, recording production services and information relative to topics central to your needs and interests.  So please continue to visit and participate in the continuing evolution of USAudio.com as well as our music recording studios. We love to here from our first time visitors.  So, be sure to click on "Products & Services" tab.  Also feel free to send us an e-mail and let us know how we may be of assistance.  In brief, you should know the following about us: Although USAudio.com's Internet Presents was only established on Dec. 1st.of 2002, our music studios and sound recording studios have been around much longer and have been responsible for providing The Entertainment and Marketing Industries outstanding Multimedia Production Service, Pro-Audio Recording Studio and Mastering Services in one form or another since 1985.  Our Gainesville, FL music studio is new and our sound effects recording studios and Jonesville mastering facility is available 24-7. Currently our specialty is in assisting those with very little, to small and medium production budgets secure the same high quality multimedia production services as the more affluent can afford, so that our smaller client's may continue to grow and compete in today's difficult economic times. ??Our regular customers particularly value our one-on-one style of meeting their individual creative needs and our strict attention to detail. Take a look around.  We'd love to work with you and help bring your creative ideas to reality.  Email us or simply give us a call (352) 281-3196.  Our FL Recording Studio Phone Number